Avengers Infinity War 2018 ITALiAN LD 1080p HDTC X264 CriMiNaL
TORRENT SUMMARY
Status:
All the torrents in this section have been verified by our verification system

Category:
Movies
Size:
3.1 GB in 2 files
Grabbed On:

06-11-2018

from a torrent source
Swarm:
54 Seeds & 10 Peers
Vote:
No votes yet.
DESCRIPTION
Avengers Infinity War 2018 iTALiAN LD 1080p HDTC x264 CriMiNaL
Avengers Infinity War Post Credit 2018 iTALiAN LD 720p HDTC x264 CriMiNaL


Titolo originale:Avengers: Infinity War
Nazione: U.S.A.
Anno: 2018
Genere: Azione, Fantastico, Avventura
Durata: 149 minuti
Regia: Anthony Russo, Joe Russo
Cast: Karen Gillan, Chadwick Boseman, Letitia Wright, Danai Gurira, Sebastian Stan, Scarlett Johansson, Chris Hemsworth, Elizabeth Olsen, Tom Holland, Linda Cardellini, Tom Hiddleston, Winston Duke, Benedict Cumberbatch, Chris Evans, Robert Downey Jr., Zoe Saldana, Chris Pratt, Jon Favreau, Angela Bassett, Josh Brolin, Jeremy Renner, Paul Rudd, Dave Bautista, Paul Bettany, Mark Ruffalo, Gwyneth Paltrow, Benedict Wong, Don Cheadle
Cast (voci): Vin Diesel, Bradley Cooper
Produzione: Marvel Studios
Distribuzione: Walt Disney

.:: TRAMA ::.

Un'impresa cinematografica senza precedenti, che è stata realizzata nell'arco di 10 anni e coinvolge tutti i personaggi dell'Universo Marvel. Gli Avengers e tanti altri eroi sono disposti a tutto per impedire al temibile Thanos di devastare completamente l'universo.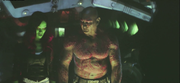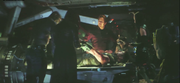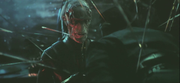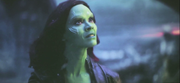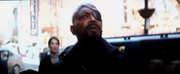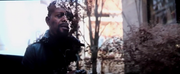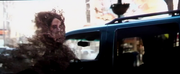 .:: AVINAPTIC ::.

[spoiler]

[ Info sul file ]

Nome: Avengers.Infinity.War.2018.iTALiAN.LD.1080p.HDTC.x264-CriMiNaL.mkv
Data: Fri, 06 Jul 2018 22:38:04 +0200
Dimensione: 3,348,751,969 bytes (3193.618745 MiB)

[ Magic ]

Tipo file: data

[ Info generiche ]

Durata: 02:17:52 (8271.882 s)
Contenitore: matroska
Production date: Fri, 29 Jun 2018 23:30:43 +0200
Totale tracce: 2
Traccia n. 1: video (V_MPEG4/ISO/AVC) {chi}
Traccia n. 2: audio (A_MPEG/L3) {ita}
Muxing library: libebml v1.3.5 + libmatroska v1.4.8
Writing application: mkvmerge v20.0.0 ('I Am The Sun') 64-bit

[ Dati rilevanti ]

Risoluzione: 1920 x 880
Larghezza: multipla di 32
Altezza: multipla di 16
DRF medio: 20.29225
Deviazione standard: 4.693981
Media pesata dev. std.: 4.691441

[ Traccia video ]

Codec ID: V_MPEG4/ISO/AVC
Risoluzione: 1920 x 880
Frame aspect ratio: 24:11 = 2.181818
Pixel aspect ratio: 1:1 = 1
Display aspect ratio: 24:11 = 2.181818
Framerate: 23.976024 fps
Dimensione stream: 3,214,459,122 bytes (3065.547106 MiB)
Durata: 02:17:52 (8271.888559 s)
Bitrate (bs): 3108.803122 kbps
Qf: 0.076742

[ Traccia audio ]

Codec ID: A_MPEG/L3
Freq. campionamento: 48000 Hz
Canali: 2
Dimensione stream: 132,349,440 bytes (126.218262 MiB)
Tipo di bitstream (bs): MPEG-1 Layer III
Encoder (bs): LAME3.99r
Frames (bs): 344,660
Durata: 02:17:52 (8271.84 s)
Chunk-aligned (bs): Sì
Bitrate (bs): 128 kbps CBR
Freq. campionamento (bs): 48000 Hz
Modo (bs): joint stereo
Padding (bs): No
Emphasis (bs): none

[ Bitstream video ]

Tipo di bitstream: MPEG-4 Part 10
User data: x264 | core 152 r2851bm ba24899 | H.264/MPEG-4 AVC codec
User data: Copyleft 2003-2017 | http://www.videolan.org/x264.html | cabac=1
User data: ref=3 | deblock=1:0:0 | analyse=0x3:0x113 | me=hex | subme=7 | psy=1
User data: psy_rd=1.00:0.00 | mixed_ref=1 | me_range=16 | chroma_me=1
User data: trellis=1 | 8x8dct=1 | cqm=0 | deadzone=21,11 | fast_pskip=1
User data: chroma_qp_offset=-2 | threads=4 | lookahead_threads=4
User data: sliced_threads=1 | slices=4 | nr=0 | decimate=1 | interlaced=0
User data: bluray_compat=0 | constrained_intra=0 | bframes=0 | weightp=2
User data: keyint=250 | keyint_min=23 | scenecut=40 | intra_refresh=0 | rc=abr
User data: mbtree=0 | bitrate=3130 | ratetol=1.0 | qcomp=0.60 | qpmin=0
User data: qpmax=69 | qpstep=4 | ip_ratio=1.40 | aq=1:1.00
SPS id: 0
Profile: [email protected]
Num ref frames: 3
Aspect ratio: Square pixels
Chroma format: YUV 4:2:0
PPS id: 0 (SPS: 0)
Tipo di codifica entropica: CABAC
Weighted prediction: P slices - explicit weighted prediction
Weighted bipred idc: No
8x8dct: Sì
Totale frames: 198,327
Drop/delay frames: 0
Frames corrotti: 0

P-slices: 191269 ( 96.441 %) ###################
B-slices: 0 ( 0.000 %)
I-slices: 7058 ( 3.559 %) #
SP-slices: 0 ( 0.000 %)
SI-slices: 0 ( 0.000 %)

[ Analisi DRF ]

DRF nedio: 20.29225
deviazione standard: 4.693981
max DRF: 37

DRF=1: 4 ( 0.002 %)
DRF=2: 19 ( 0.010 %)
DRF=3: 35 ( 0.018 %)
DRF=4: 29 ( 0.015 %)
DRF=5: 35 ( 0.018 %)
DRF=6: 55 ( 0.028 %)
DRF=7: 124 ( 0.063 %)
DRF=8: 219 ( 0.110 %)
DRF=9: 495 ( 0.250 %)
DRF=10: 986 ( 0.497 %)
DRF=11: 2054 ( 1.036 %)
DRF=12: 3779 ( 1.905 %)
DRF=13: 5959 ( 3.005 %) #
DRF=14: 7922 ( 3.994 %) #
DRF=15: 9797 ( 4.940 %) #
DRF=16: 12815 ( 6.462 %) #
DRF=17: 14553 ( 7.338 %) #
DRF=18: 14957 ( 7.542 %) ##
DRF=19: 15583 ( 7.857 %) ##
DRF=20: 15391 ( 7.760 %) ##
DRF=21: 14598 ( 7.361 %) #
DRF=22: 14264 ( 7.192 %) #
DRF=23: 13041 ( 6.576 %) #
DRF=24: 12280 ( 6.192 %) #
DRF=25: 10856 ( 5.474 %) #
DRF=26: 9070 ( 4.573 %) #
DRF=27: 6511 ( 3.283 %) #
DRF=28: 4598 ( 2.318 %)
DRF=29: 3237 ( 1.632 %)
DRF=30: 2121 ( 1.069 %)
DRF=31: 1433 ( 0.723 %)
DRF=32: 831 ( 0.419 %)
DRF=33: 387 ( 0.195 %)
DRF=34: 183 ( 0.092 %)
DRF=35: 89 ( 0.045 %)
DRF=36: 9 ( 0.005 %)
DRF=37: 6 ( 0.003 %)
DRF>37: 0 ( 0.000 %)

P-slices DRF medio: 20.262844
P-slices deviazione std.: 4.687576
P-slices max DRF: 37

I-slices DRF medio: 21.089119
I-slices deviazione std.: 4.7962
I-slices max DRF: 36

[ Conformità al profilo ]

Profilo selezionato: MTK PAL 6000
Risoluzione: 1920 x 880 > 720 x 576
Framerate: 23.976024 <> 25
Buffer underflow: 00:00:05 (frame 112)
Buffer underflow: 00:00:05 (frame 119)

Rapporto creato da AVInaptic (18-12-2011) in data 6-07-2018 22:56:57

[/spoiler]

.:: AVINAPTIC ::.
[spoiler]

[ Info sul file ]

Nome: Avengers.Infinity.War.Post.Credit.2018.iTALiAN.LD.720p.HDTC.x264-CriMiNaL.mkv
Data: Fri, 06 Jul 2018 22:24:56 +0200
Dimensione: 25,696,376 bytes (24.505974 MiB)

[ Magic ]

Tipo file: data

[ Info generiche ]

Durata: 00:01:39 (99.3 s)
Contenitore: matroska
Production date: Fri, 29 Jun 2018 11:49:13 +0200
Totale tracce: 3
Traccia n. 1: video (V_MPEG4/ISO/AVC) [720p HDTS] {eng}
Traccia n. 2: audio (A_MPEG/L3) [iTA LD] {ita}
Traccia n. 3: subtitle (S_TEXT/UTF8) [iTA FORCED] {ita}
Muxing library: libebml v1.3.5 + libmatroska v1.4.8
Writing application: mkvmerge v20.0.0 ('I Am The Sun') 64-bit

[ Dati rilevanti ]

Risoluzione: 1280 x 528
Larghezza: multipla di 32
Altezza: multipla di 16
DRF medio: 26.805975
Deviazione standard: 5.754688
Media pesata dev. std.: 5.689566

[ Traccia video ]

Codec ID: V_MPEG4/ISO/AVC
Risoluzione: 1280 x 528
Frame aspect ratio: 80:33 = 2.424242
Pixel aspect ratio: 1:1 = 1
Display aspect ratio: 80:33 = 2.424242
Framerate: 30 fps
Dimensione stream: 24,168,008 bytes (23.048409 MiB)
Durata: 00:01:39 (99.299999 s)
Bitrate (bs): 1947.07015 kbps
Qf: 0.096032

[ Traccia audio ]

Codec ID: A_MPEG/L3
Freq. campionamento: 48000 Hz
Canali: 2
Dimensione stream: 1,495,680 bytes (1.426392 MiB)
Tipo di bitstream (bs): MPEG-1 Layer III
Frames (bs): 3,895
Durata: 00:01:33 (93.48 s)
Chunk-aligned (bs): Sì
Bitrate (bs): 128 kbps CBR
Freq. campionamento (bs): 48000 Hz
Modo (bs): joint stereo
Padding (bs): No
Emphasis (bs): none

[ Bitstream video ]

Tipo di bitstream: MPEG-4 Part 10
SPS id: 0
Profile: [email protected]
Num ref frames: 6
Aspect ratio: Square pixels
Chroma format: YUV 4:2:0
PPS id: 0 (SPS: 0)
Tipo di codifica entropica: CABAC
Weighted prediction: No
Weighted bipred idc: B slices - implicit weighted prediction
8x8dct: Sì
Totale frames: 2,979
Drop/delay frames: 0
Frames corrotti: 0

P-slices: 913 ( 30.648 %) ######
B-slices: 2051 ( 68.849 %) ##############
I-slices: 15 ( 0.504 %)
SP-slices: 0 ( 0.000 %)
SI-slices: 0 ( 0.000 %)

[ Analisi DRF ]

DRF nedio: 26.805975
deviazione standard: 5.754688
max DRF: 35

DRF<11: 0 ( 0.000 %)
DRF=11: 1 ( 0.034 %)
DRF=12: 9 ( 0.302 %)
DRF=13: 12 ( 0.403 %)
DRF=14: 21 ( 0.705 %)
DRF=15: 11 ( 0.369 %)
DRF=16: 28 ( 0.940 %)
DRF=17: 80 ( 2.685 %) #
DRF=18: 119 ( 3.995 %) #
DRF=19: 151 ( 5.069 %) #
DRF=20: 157 ( 5.270 %) #
DRF=21: 130 ( 4.364 %) #
DRF=22: 99 ( 3.323 %) #
DRF=23: 141 ( 4.733 %) #
DRF=24: 123 ( 4.129 %) #
DRF=25: 109 ( 3.659 %) #
DRF=26: 121 ( 4.062 %) #
DRF=27: 84 ( 2.820 %) #
DRF=28: 123 ( 4.129 %) #
DRF=29: 179 ( 6.009 %) #
DRF=30: 215 ( 7.217 %) #
DRF=31: 301 ( 10.104 %) ##
DRF=32: 291 ( 9.768 %) ##
DRF=33: 155 ( 5.203 %) #
DRF=34: 88 ( 2.954 %) #
DRF=35: 231 ( 7.754 %) ##
DRF>35: 0 ( 0.000 %)

P-slices DRF medio: 25.640745
P-slices deviazione std.: 5.722706
P-slices max DRF: 35

B-slices DRF medio: 27.359824
B-slices deviazione std.: 5.671421
B-slices max DRF: 35

I-slices DRF medio: 22
I-slices deviazione std.: 6.15359
I-slices max DRF: 30

[ Conformità al profilo ]

Profilo selezionato: MTK PAL 6000
Risoluzione: 1280 x 528 > 720 x 576
Framerate: 30 <> 25
Min riempimento buffer: 80%

Rapporto creato da AVInaptic (18-12-2011) in data 6-07-2018 22:57:13

[/spoiler]
VISITOR COMMENTS (0
)
FILE LIST
Filename
Size
Avengers.Infinity.War.2018.iTALiAN.LD.1080p.HDTC.x264-CriMiNaL.mkv
3.1 GB
Avengers.Infinity.War.Post.Credit.2018.iTALiAN.LD.720p.HDTC.x264-CriMiNaL.mkv
24.5 MB